Deep Roots Fuzzy Shoots (2021)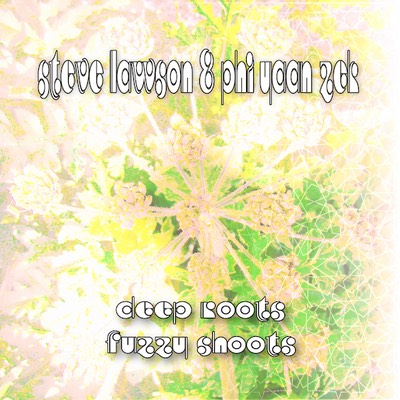 Starring:
Steve Lawson - bass and mastering
Phi Yaan-Zek - guitar and mixing 
"This is a wonderful example of when all the right ingredients come together. One afternoon a few years ago in the main recording studio at Kidderminster College, the stars must have been in alignment, Steve had his full bass rig, I had been experimenting with playing guitar through different crazy plugin chains on my laptop in preparation for an upcoming Ley Lines gig, and we simply just decided to play. There was no intention of making an album, but I decided to record the results in case there were any sounds that I made that I could later incorporate into my live sound for Ley Lines - the improvising power trio that also includes Andy Edwards on drums. I remember having fun, and some remarkable moments and then forgot about it all. At that time, I was so very immersed in preparing the final mixes for my 2018 double album release 'Reality Is My Play Thing' that these recordings just faded into a distant memory…
Then last summer I had a sudden spark of curiosity - weren't there some recordings of an improvised set of music with me and Steve somewhere? Well this is what I found, and this re-discovery is a sheer and unexpected delight. It's a fantastic snapshot of a deep and inventive musical conversation between the two of us, moving through a multitude of different sonic territories, and edging each other into playing in ways we wouldn't normally do. Not only that, but there's some highly memorable music on here that we conjured out of thin air - lovely melodies and atmospheres that have since been swirling around my head over the last few months - deep roots forming a dazzling array of fuzzy musical shoots. So join the slappy happy jazzy wizards in the spooky treehouse as we follow the larks on a journey through the Sun!" 
Phi January 2021
The Quiet After The Drums (2016/2021)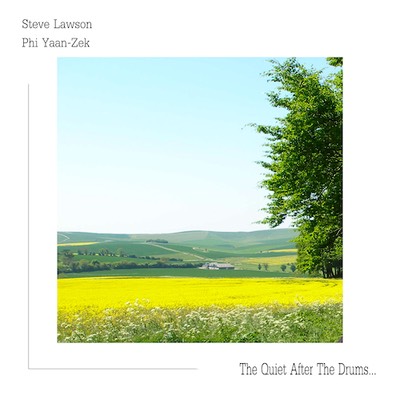 Starring:
Phi Yaan-Zek - guitars that often don't sound like guitars
Steve Lawson - basses that often don't sound like basses, piano and drum sounds.
Originally released in 2016 and only available to Steve Lawson's Bandcamp subscribers, this mini-album has now been released on Age Of Wonder to accompany 'Deep Roots Fuzzy Shoots'.
"This is what me and Steve recorded after drummer Andy Edwards had to leave at the end of the second Ley Lines album session. We had half an hour or so left to record, so we took the opportunity to explore where we might end up as a duo.  The sessions with Andy were incredibly intense - even the most 'gentle' of the music we played has a gravity to it. 
With this follow-on mini-album, as we wind down, the storm of that session has passed, we're in the clear and you can hear what comes after…"
Phi, January 2021
Recorded and Engineered by Phi and Steve
Mixed and mastered by Steve at Lawsound Studio
Recorded in Kidderminster Studio Two, December 2015.